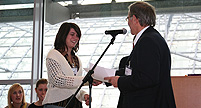 NÚRIA MARÍ 2° PREMIO AL MEJOR POSTER
3rd World Congress on Regenerative Medicine.
Engineering a new functionalized hydrogel nanofilm to
study cellular behavior
18-20 Octubre, 2007 (Leipzig, Alemania)
NÚRIA MARÍ 1° PREMIO AL MEJOR POSTER
Precursor to Structure
ECM VIII Bone Tissue Engineering.
Developing 3D Printing of Hydroxyapatite-like Scaffold.
25-28 Junio, 2007, (Davos, Switzerland)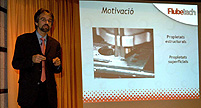 FLUBETECH 1° PREMIO
Premios Emprenedors Caixa Manresa 2006.
17 Octubre, 2006, (Manresa)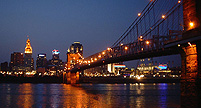 BERTA VEGA GANADORA DE LA BECA AL MEJOR ARTÍCULO
Rubber Mini ExpoTM,
170th Technical Meeting & Business Summit.
PREMIO TALGO
IV Premio Talgo a la Innovación Tecnológica.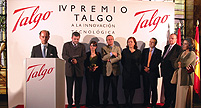 El proyecto ganador, "Materiales Innovadores para Aplicaciones de Amortiguación del Ruido y las Vibraciones", que percibirá una dotación de treinta mil euros, ha sido realizado por Cristina Ventayol, bajo la dirección de Salvador Borrós y Nuria Agulló, todos ellos del
Grup d'Enginyeria de Materials, del Instituto Químico de Sarriá, (Ramón Llull).
27 Junio, 2003, (Madrid)